Since our inception, we've been at the forefront of the Australian renewable and green tech market. Punching above our weight, we've delivered in excess of $1.5 billion of investment to create new Australian energy infrastructure.
In a short space of time, Edify has reshaped the domestic renewables sector and disrupted outdated industry models. We've built relationships and financed projects in unique and innovative ways.
By maintaining a long-term equity interest in our projects, and providing full lifecycle asset management, we align our vision to the needs of our investors, counterparties and other stakeholders.
It's an approach that underpins our business model and is proven to deliver long-term success.
Our journey
When our founder, John Cole, returned home from working in the renewables markets of Europe, he saw an opportunity to open up the green tech space in Australia.
Since then, using insight and experience gained overseas, we've overcome technical barriers and driven innovation on home soil. On an accelerated growth journey, we've developed a presence across Australia, from Sydney, Melbourne and Brisbane to Townsville, Collinsville, Kerang and Darlington Point.
With a reputation for excellence, we've become a trusted market entity, securing contracts and investment from major Australian and international counterparties. These include leading renewable energy investors and capital providers such as Blackrock, Octopus Investments, Wirsol, the Commonwealth Bank of Australia, the Clean Energy Finance Corporation, Westpac, Nord LB, Natixis, ICBC, DNB the Australian Renewable Energy Agency and the Queensland and Victorian Governments.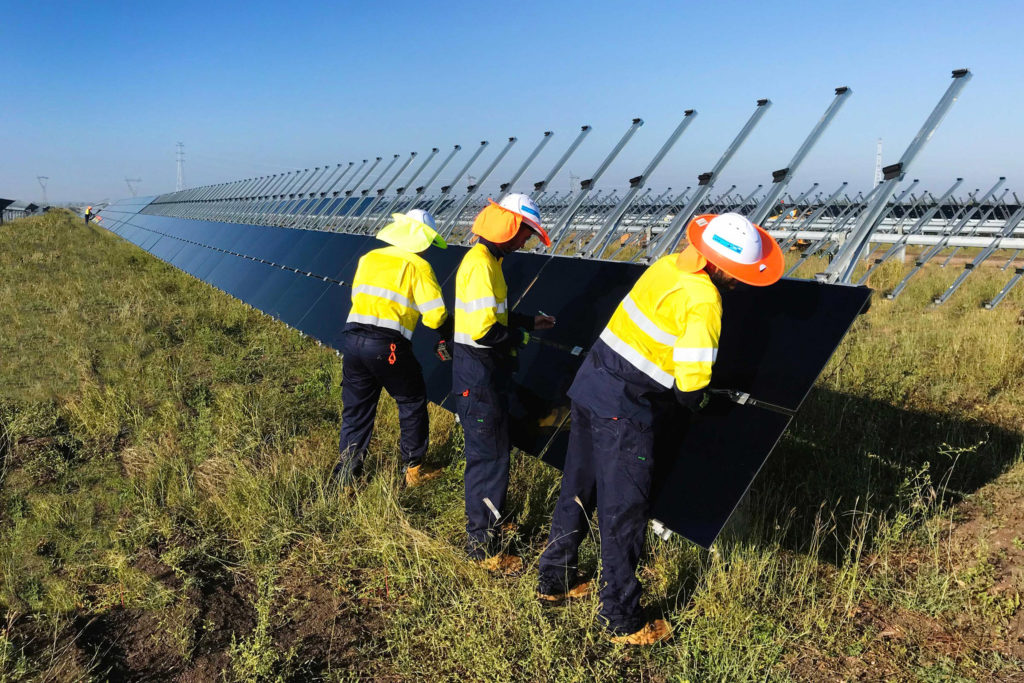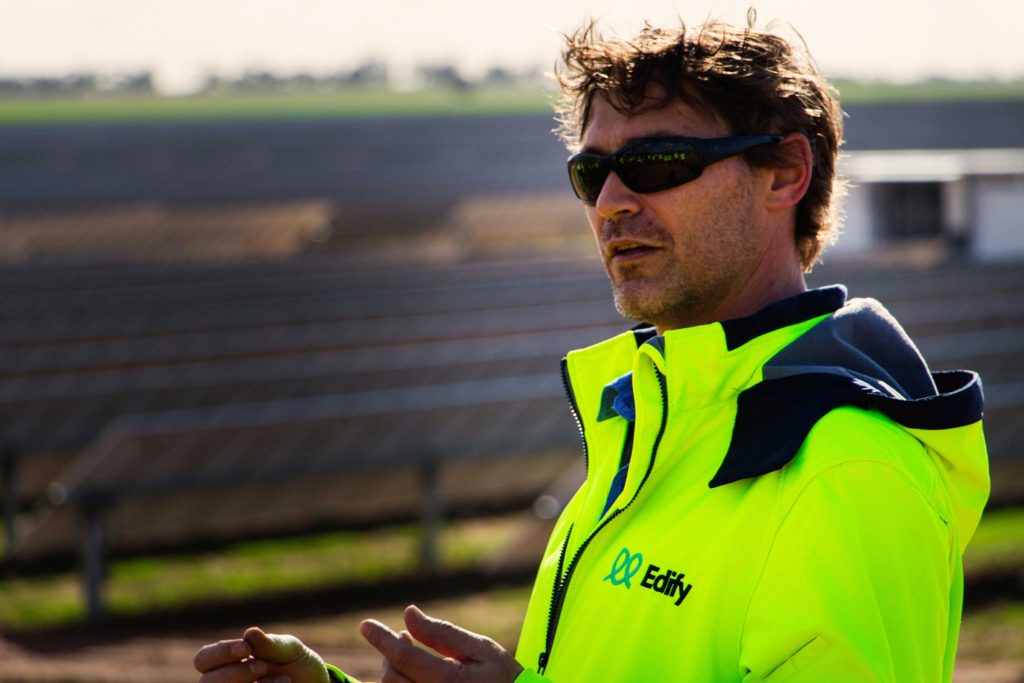 Dedicated
& dynamic
At Edify, we believe in what we do. Our people make a genuine lasting difference and contribute to the decarbonisation of Australia. We take a long-term view of our projects and partnerships. Never compromising, always delivering.
Above all, we're guided by a strong commitment to establishing a renewable energy future. A future that maintains global warming within 1.5°C and safeguards our global environment for subsequent generations. To this end, we combine dedication and dynamism to create solutions that are optimal, sustainable and economic.